Physicians' Charitable Foundation: Supporting Daybreak youth since 1996.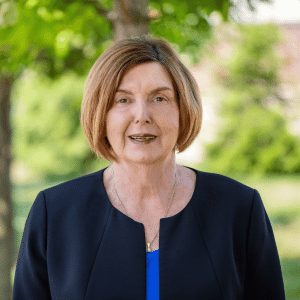 Rental assistance.
David's Place.
Bullet proof glass.
Formula and diapers for new moms.
These are just a few of the ways that Physicians' Charitable Foundation of the Miami Valley has supported homeless youth at Daybreak in the last 20+ years.
Since its beginning in 1983, PCF has had a focus on health care needs and at-risk populations. This group of compassionate physicians has awarded over $12 million to area nonprofits. Fifteen local physicians serve on the Advisory Board, with Gerri Sheehan acting as the current executive director.
"As a pediatric nurse, I regularly witnessed how not having food or shelter can impact individuals and families," Gerri said. "We have to support people in these circumstances. It's been my honor to support PCF in their work to help other organizations fulfill their missions."
Most recently, PCF has provided funding for Daybreak's parenting program that provides pregnant and/or parenting homeless youth with resources and education to help them have healthy pregnancies, births and positive relationships with their children.
"Families often face so many difficulties, and these issues can impact the lives of their children in ways that aren't always seen on the surface," Gerri said. "To have some kind of support, whether someone is pregnant or has small children, especially when they are homeless, makes such a difference. Our community's children are so very important. They're our future."