Downtown corporate neighbor, Mile Two, goes the extra mile for homeless youth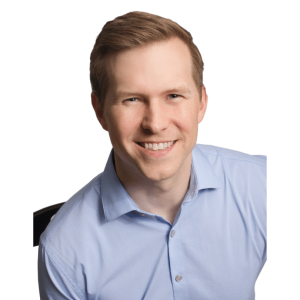 "We want to help spread the word about Daybreak because a lot of people don't know what Daybreak does or who they help." Mark Fogel, Learning and Development Manager at Mile Two  
Founded in 2015 in Dayton, Ohio, as a small start-up, Mile Two builds custom software to solve complex problems using effective human-machine teams. Their clients include the U.S. government, start-ups, and even Fortune 500 companies.  While Mile Two doesn't need to have a large presence within the community to run their business, they have made the conscious decision to do so.
"It just comes down to the people at Mile Two, our founders, owners, employees who decided from day one we're going to be the type of place who helps the local community. It's not about branding or recruiting employees; it just makes sense to do something good for your home." says Mark.
Every year, Mile Two offers employees payroll charitable deductions with a company match. Employees nominate organizations and vote on the organizations they would like the company to support. One year an employee nominated Daybreak's LGBTQ+ programming, David's Place, and Daybreak was chosen as a recipient. "Daybreak just made sense because not only are they our neighbors, but they provide daily real-world impact. Daybreak has tangible results and that has really resonated with our employees," says Mark.
Mile Two has also supported Daybreak as a sponsor of the Champions For Youth fundraiser and attends the event with their employees. And Mark himself has been a featured speaker at the event asking others to make financial gifts. "We want to help spread the word about Daybreak because a lot of people don't know what Daybreak does or who they help and, perhaps, just assume there are support structures that already exist to help young people. Unfortunately, that's often not the case."
"There are youth at Daybreak who, without Daybreak's services, their lives would be on a different path. At Mile Two our mindset is to find out what we can do to have an immediate impact, and that's what's appealing about Daybreak."
While companies may have the ability to help their communities, it's the people within the companies who are the engines behind it.  Mark, who works in H.R., stresses that more employees today care about how their employers make an impact within the community. This is especially true of the employees at Mile Two, "At Mile Two we're very fortunate to have people who are motivated to do good."
Daybreak is fortunate that companies, like Mile Two, are creating core values that focus on giving back to the community. We thank Mile Two for being passionate about our mission and for supporting our community's vulnerable and homeless youth.